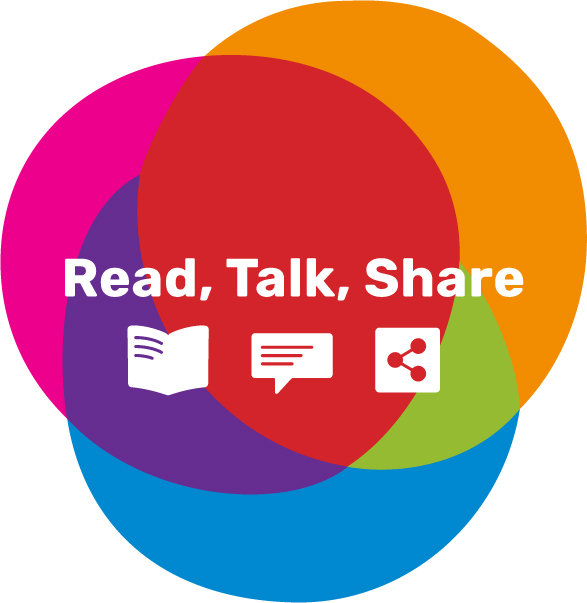 The Reading Agency is starting an amazing campaign to help tackle loneliness and support mental health and wellbeing using the power of connection and reading in different ways.
There will be two threads to the campaign: Reading Friends and Reading Well
Reading Friends
We have all been struggling with social isolation since the start of the pandemic. Reading Friends brings people together to read, share stories, meet new friends, and have fun!
To do this we will be working with volunteers and community partners to reach out to all parts of our community.
How will we get in touch? We will use telephone/video calls and socially distanced befriending. We will create the programme together with the people who get involved to help it reach everyone in the way they need. There will be more personal one to one sessions as well as group activities.
Reading Well
These are themed booklists developed for a range of different audiences. Slough Libraries has always had part of these collections available, but thanks to this new funding, we now offer all the books in the lists as well as many in e-book format!
There are lists for mental health conditions, chronic health conditions as well as for children and young people and dementia.
More information about Reading Well can be found on our libraries health and wellbeing page.
Reading Ahead
Slough Libraries and Culture service is encouraging young people and adults to read more often and more widely by taking part in the Reading Ahead Challenge. Reading Ahead encourages participants to choose six reads, these can be books, magazines, recipes, letters – anything! After completing each read, readers can share their thoughts on what they've read by filling out a review.
Everyone that achieves their six reads will be rewarded with a certificate.
The programme includes a unique database to help you find the ideal read. It is suitable for readers at any level, and improves confidence, builds skills and motivates people who have got out of the habit, to fall back in love with reading.
As well as physical books, e-books, e-magazines and e-newspapers all count towards the challenge!
You can take part by picking up a diary with your click and collect books or sign up online. To do the challenge digitally, please email library@slough.gov.uk for an access code and instructions on how to take part.