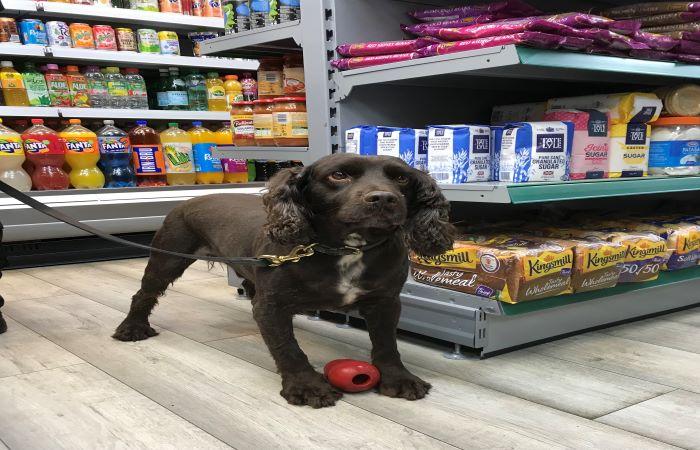 Two tobacco detection dogs were involved in a trading standards operation to check if shops were stocking/supplying illegal tobacco products.
Cooper and Yo-Yo, along with Stuart Phillips of BWY Canine, a Detection Dog handler, visited several Slough premises on 22 February to make checks.
The businesses had been included on the list of shops to visit for the operation after intelligence had been received that the shops were selling illegal tobacco.
During the exercise, eight premises were visited, and two seizures of illegal tobacco were made. Both from retail premises, and one aided by Yo-Yo.
Overall more than 400 illegal tobacco products were found and removed from the market.
With potential offences for:
Non-English health warnings
Non-statutory health warnings
Non-plain packaging
Counterfeit tobacco products
Lack of pictorial health warnings
The sale of single cigarettes
Possession for sale of packs of 10 cigarettes (which were banned in the UK from May 2017).
Some of the seized items were sent off to trademark holders, to see if they were also counterfeit.
Councillor Beni Bains, lead member for regulation and public protection, said "Trading standards operations like this ensure the public are buying goods that comply with British law, which ultimately guarantees they are safe, good quality and come from reputable suppliers.
"I hope these operations send out a warning to those retailers looking to cut corners and costs by buying and selling tobacco that is not fit for the British market."