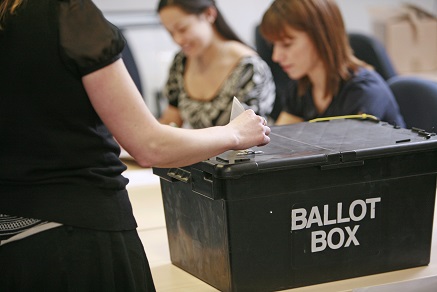 Here are the validly nominated candidates for the Slough Borough Council local election on Thursday 5 May 2022.
There are 14 seats up for election – one in each ward except Foxborough.
The candidates are listed by name and description in the order they will appear on the ballot paper.
Baylis and Stoke
| | |
| --- | --- |
| Candidate | Description |
| Osa-Samson ISERE | The Conservative Party Candidate |
| Fiza Ahmed MATLOOB | Labour and Co-operative Party |
Britwell and Northborough
| | |
| --- | --- |
| Candidate | Description |
| Robert ANDERSON | Labour and Co-operative Party |
| Theresa Mary FLETCHER | The Conservative Party Candidate |
Central
| | |
| --- | --- |
| Candidate | Description |
| Safdar ALI | Labour Party |
| Tom KING | Independent |
| Gurcharan Singh MANKU | The Conservative Party Candidate |
Chalvey
| | |
| --- | --- |
| Candidate | Description |
| Shaida AKBAR | Labour Party |
| Sridhar BACHU | Green Party |
| Ivon Amjad SAMPSON | The Conservative Party Candidate |
Cippenham Green
| | |
| --- | --- |
| Candidate | Description |
| Roger Francis DAVIS | Labour and Co-operative Party |
| Mherunisa HUSSAIN | The Conservative Party Candidate |
| Nick SMITH | Heritage Party |
Cippenham Meadows
| | |
| --- | --- |
| Candidate | Description |
| Michelle LITTLE | The Conservative Party Candidate |
| Dilbagh Singh PARMAR | Labour Party |
| Matthew Benedict TAYLOR | Liberal Democrats |
Colnbrook with Poyle
| | |
| --- | --- |
| Candidate | Description |
| Puja BEDI | The Conservative Party Candidate |
| Avtar Kaur CHEEMA | Labour Party |
Elliman
| | |
| --- | --- |
| Candidate | Description |
| Amjad ABBASI | Liberal Democrats |
| Mushtaq Ahmed MALIK | Labour Party |
| Jarnail Singh RUPRAH | The Conservative Party Candidate |
Farnham
| | |
| --- | --- |
| Candidate | Description |
| Dr. Aman Singh GREWAL | The Conservative Party Candidate |
| Muhammad Waqas SABAH | Labour Party |
Haymill and Lynch Hill
| | |
| --- | --- |
| Candidate | Description |
| Catharine Skye Ellen PARKES | Liberal Democrats |
| Anna Sylwia WRIGHT | The Conservative Party Candidate |
| Raf ZARAIT | Labour Party |
Langley Kedermister
| | |
| --- | --- |
| Candidate | Description |
| Preston BROOKER | Labour and Co-operative Party |
| Sharon Teresa Bernadette O'REILLY | The Conservative Party Candidate |
| Dawinderpal Singh SAHOTA | Independent |
| Tammer Hatem SALEM | Green Party |
Langley St. Mary's
| | |
| --- | --- |
| Candidate | Description |
| Christine BAMIGBOLA | The Conservative Party Candidate |
| Julian Edward Jubal EDMONDS | Green Party |
| Jibril Mohamed HASSAN | Independent Network |
| Harj MINHAS | Labour and Co-operative Party |
Upton
| | |
| --- | --- |
| Candidate | Description |
| Balvinder Singh BAINS | Labour Party |
| Josephine Mary HANNEY | Liberal Democrats |
| Neel Rattan RANA | The Conservative Party Candidate |
Wexham Lea
| | |
| --- | --- |
| Candidate | Description |
| Mubashir AHMED | The Conservative Party Candidate |
| Haqeeq Ashraf DAR | Labour and Co-operative Party |