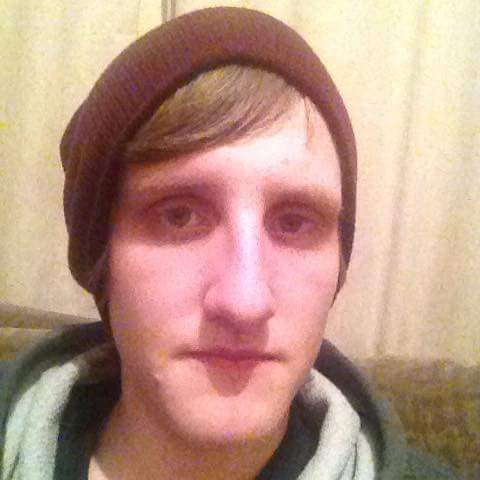 The harrowing final moments of a young man who drowned in the Jubilee River are recounted by a friend in an educational video being launched in schools to prevent another life being lost.
Jade Spilsbury was among a group of friends who went to the banks of the river with 20-year-old Michael Scaife.
She dialled 999 as Michael's head went below the surface for a final time and she didn't see him resurface.
The moving account is just part of the educational video which also features Michael's mum Sonia.
Sonia takes a walk across the bridge of the Jubilee River where she sat for hours above Michael's body waiting for specialist divers to pull him out.
In the video, produced by the Safer Slough Partnership and the Environment Agency, she explains the bridge has become a memorial for her family.
Both women warn others not to go into any body of water on hot days due to the water being freezing cold and the risk of cold-water shock, which Michael suffered from rendering him unable to surface.
Jade said: "Just don't go in. Don't leave the people who love you behind."
The video will be shared with secondary schools to use in their PHE lessons. It will serve as a real-life warning of the dangers of jumping or swimming in waterways as well as leaving lifebuoys and lines situated along rivers alone for when there is an emergency.
SBC's joint chair of the Safer Slough Partnership board, Alan Sinclair, said: "This is a really sad and salient story of a young man from Langley with his whole life in front of him, who was out on a summer's day and having fun.
"It quickly turned to tragedy when another young man got into trouble and Michael helped get him to the edge before getting into trouble himself.
"The Safer Slough Partnership has done a lot of work to try and educate and warn people not to go in the Jubilee River and we are widening this to reach all the secondary school pupils."
Lee Barnham, joint chair and local area commander for Thames Valley Police, said: "I am very grateful to the Scaife family and Jade for sharing their tragic experiences and for being so generous with their time in a bid to prevent this happening to anyone else.
"Over the past three years the Partnership has worked well together with services patrolling the riverbanks in hot weather, talking to individuals and families seen in the water and telling them of the unseen dangers.
"We want to reach out to young people early to warn them of the life-threatening danger of going into bodies of water in good weather. The video powerfully highlights what can happen when tempted by water on a hot day."
The Environment Agency is responsible for the Jubilee River and the lifebuoys and lines on the banks.
There have been physical barriers made to stop people going in the river, warning signs, and the buoys are regularly checked. However, these have to be replaced with disappointing frequency due to vandalism.
They literally could be the only thing between life and death for someone in trouble in the water, and people are asked to remind their children to respect them and not vandalise them.
Michael Scaife was a trainee shop manager who was about to become a mentor with The Prince's Trust when he died in the Jubilee River in August 2015.
Three years after Michael's death two young men died within just weeks of each other in the Jubilee River, 17-year-old Dajarn Daly, of Wexham, and 22-year-old Nayeeb Ullah Naizai. The inquests ruled all three men's death were accidental.