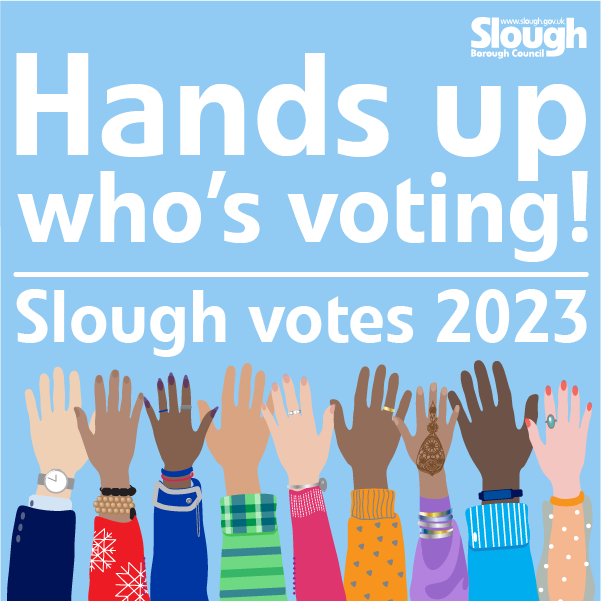 The local and parish elections on 4 May 2023 have been announced and the notice of election published.
All 42 seats on the council are up for grabs – two seats in each of 21 new council wards.
Following an internal boundary review last year, the Slough Borough Council area has been split into 21 new wards – each with two seats – meaning voters will be choosing two candidates from their ballot papers when they vote this year.
The new wards (in alphabetical order) are:
Baylis & Salt Hill
Britwell
Chalvey
Cippenham Green
Cippenham Manor
Cippenham Village
Colnbrook & Poyle
Elliman
Farnham
Haymill
Herschel Park
Langley Foxborough
Langley Marish
Langley Meads
Langley St Mary`s
Manor Park & Stoke
Northborough & Lynch Hill
Slough Central
Upton
Upton Lea
Wexham Court
Polling cards detailing which ward voters are in and which polling station should be used will be sent out first week of April.
However a poll card is not required to be able to vote and information will be available on the council's website so voters can look up their ward and polling station.
And for the first time this year, people voting in person at a polling station, will be required to show voter ID.
The national voter ID scheme means people need to show one of a number of valid photo IDs or, if they do not have one, apply for a voter authority certificate by 5pm on 25 April.
More information on the voter ID scheme can be found at on the council's elections pages and voters are encourage to check out the requirements well in advance to ensure no delays in voting on the day.
The regulations for postal voting are not affected.
If you are not registered to vote, you have until 11.59pm on 17 April to register to be able to vote in the elections on 4 May 2023. Registering is easy online on the government's registering to vote pages
If you would like to vote by post the deadline for applying for a postal vote is 5pm on 18 April and it can be done using a form available online on the government's postal voting pages
There are also 11 seats on Wexham Court, seven seats on Britwell and 12 seats on Colnbrook with Poyle Parish Councils having elections on the same day.
Anyone wishing to stand for election has until Tuesday 4 April at 4pm to submit their nomination forms.