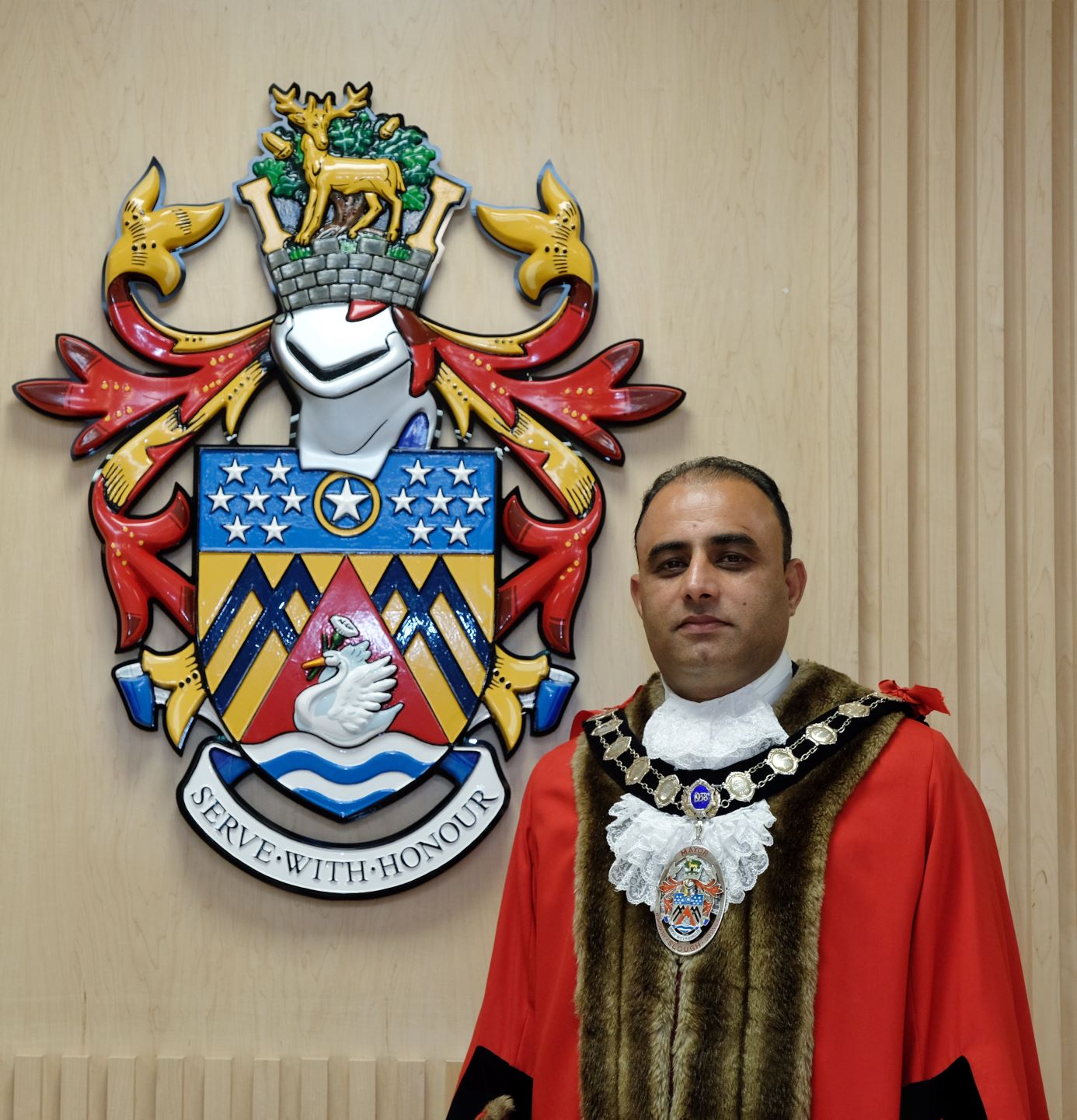 Slough Borough Council has welcomed the new Mayor, Deputy Mayor, Leader of the Council and Cabinet to their posts following the Annual Council meeting which took place last night (Thursday 18 May).
Each year, at the Annual Council meeting, councillors elect a new Mayor and Deputy Mayor for the coming municipal year.
At the meeting last night Councillor Amjad Abbasi (LibDem, Elliman Ward) was elected Mayor of Slough for the municipal year 2023/24 with Councillor Balwinder S Dhillon (Con, Upton Ward) elected as his Deputy Mayor.
Councillor Dexter Smith (Con, Colnbrook and Poyle) was elected as Leader of the Council with responsibility for Improvement and Recovery and appointed the following members as his Cabinet:
Councillor Wal Chahal (Con, Langley Marish) – Deputy Leader of the Council and lead member for financial oversight, council assets, procurement, and revenues and benefits
Councillor Paul Kelly (Con, Haymill) – lead member for education, children's services, lifelong skills and governance
Councillor Anna Wright (Con, Haymill) – lead member for health, social care and wellbeing
Councillor Iftakhar Ahmed (Con, Wexham Court) – lead member for leisure, community cohesion, regulation, enforcement and planning
Councillor Puja Bedi (Con, Colnbrook and Poyle) – lead member for transport, housing, highways, the environment and environmental services
Councillor Chandra Muvvala (Con, Langley Marish) – lead member for public protection, customer service, IT and Young Futures.
Appointments were also made to the council's committees and representatives on outside bodies. The recommended updates to the council's constitution were also approved which incorporate new scrutiny arrangements.