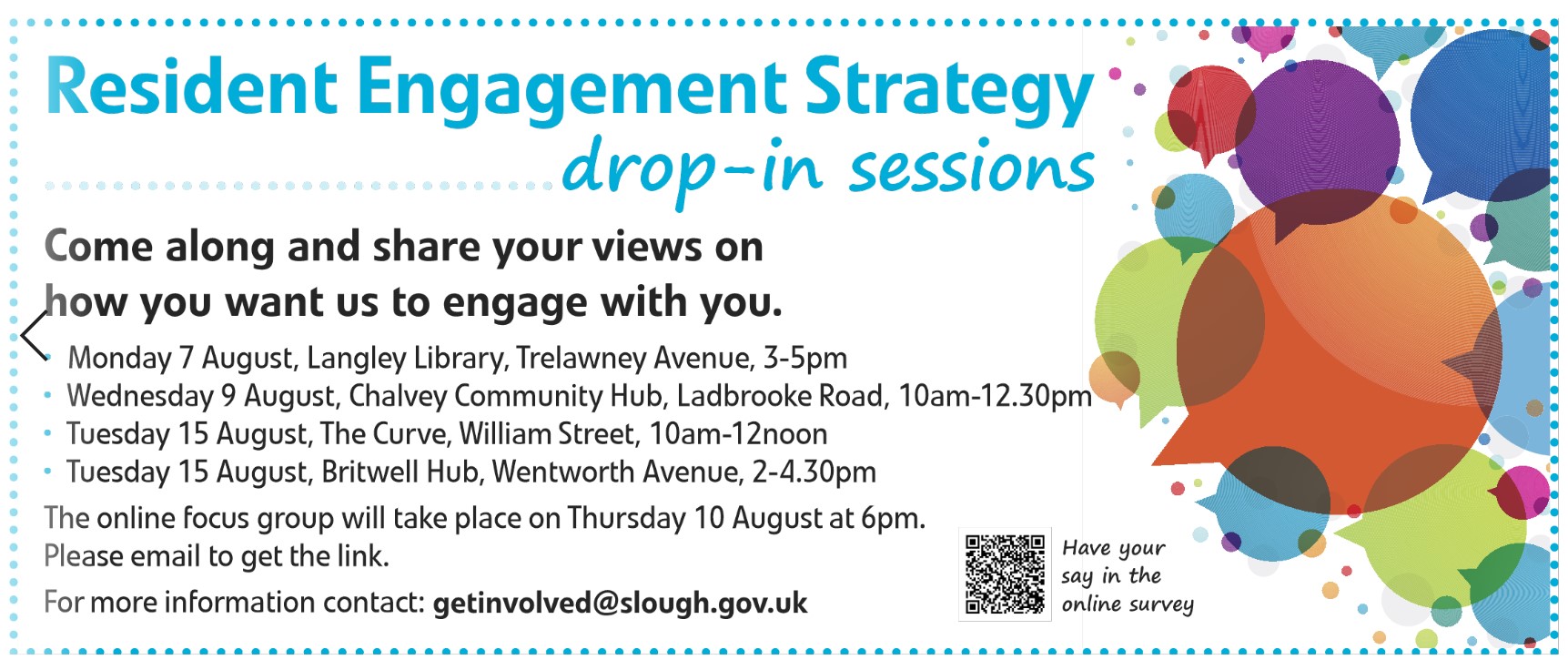 The council's housing team is currently working on developing its Housing Resident Engagement Strategy and they need residents' views to shape their approach. 
This is about meaningful ways that tenants and leaseholders can work closely with the council to influence plans, policies and service improvement. We want to be better at involving residents, listening, and acting upon what they are telling us.
There are drop-in sessions on the dates below, so please come along to discuss your ideas on how you want us to improve the housing services we deliver.
• Monday 7 August, Langley Library, Trelawney Avenue, 3-5pm
• Wednesday 9 August, Chalvey Community Hub, Ladbrooke Road, 10am -12.30pm
• Tuesday 15 August, The Curve, William Street, 10am-12noon
• Tuesday 15 August, Britwell Hub, Wentworth Avenue, 2-4.30pm.
The online focus group will take place on Thursday 10 August at 6pm. Please email to get the link.
There is also an online resident engagement survey, which can be completed before 31 August.
For more information contact getinvolved@slough.gov.uk