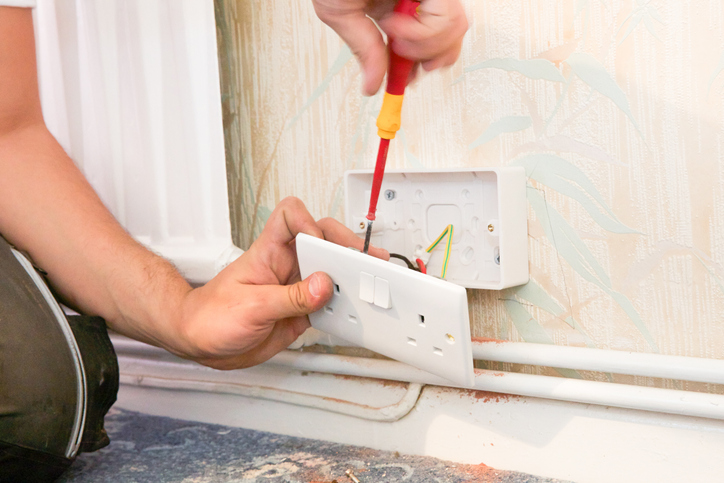 New regulations surrounding the safety of the electrics in private rented properties have come into effect.
Tenants and landlords need to be aware of the new responsibility to make sure rented properties are electrically safe when rented out.
New tenants should request a copy of the electrical installation condition report, which is valid for five years, when they move in to a new home.
Existing tenants should be provided with a copy of the report within 28 days of request and they should make reasonable provision for it to be carried out.
The report, known as an EICR, must also be produced if requested by the council under the Electrical Safety Standards in the Private Rented Sector (England) Regulations 2020.
A qualified and competent electrician will be required to test and inspect the fixed electrical installations in a property for the report including the wiring, plug sockets, light fittings, fuse boxes, electric showers and extractor fans.
The inspection will find out if any of the electrical installations are overloaded, if there are any potential electric shock risks and fire hazards, defective work or lack or earthing.
If any issues are discovered the landlord has 28 days to rectify the issues.
Free standing electrical items do not come under the inspection but landlords could provide yearly portable appliance tests, PAT tests, for items like fridges and freezers, kettles and toasters. This is not a legal requirement.
Failure to get the electrical installation condition report could lead to landlords being fined up to £30,000.
If a tenancy started on or after 1 June, 2020 a report should have been conducted by the landlord and tenants have the right to request and be given it within 28 days.
Tenancies starting before 1 June 2020 required landlords to have undertaken the inspection by 1 April 2021.
However, if the property has been built or rewired in the last five years, a landlord can give tenants an electrical installation certificate (EIC) instead and will not have to arrange another safety check.
There is no requirement for resident landlords with lodgers to carry out this electrical safety check and the new laws do not cover social housing.
The electrical installation condition report is a legal requirement and is in addition to the landlord licences required for certain properties and houses of multiple occupations in the borough.
More about the landlord licences can be found here - https://www.slough.gov.uk/licences-permits/property-licensing-1/2

If a property has not got the correct electrical documentation the landlord can be reported to the council here https://www.slough.gov.uk/xfp/form/191