Past Commissioners
Max Caller CBE - Lead Commissioner December 2021-March 2023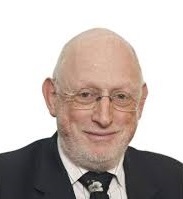 Max Caller led the Best Value Inspections at Northamptonshire and Liverpool councils and was a Commissioner at Tower Hamlets.  He is a former Chief Executive of the London Boroughs of Hackney and Barnet and the former Chair of the Local Government Boundary Commission for England.
Margaret Lee - Finance Commissioner December 2021-March 2023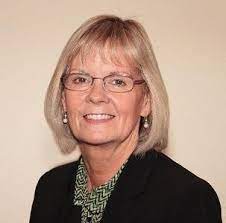 Margaret recently retired from Essex County Council where she held the post of Executive Director for Corporate and Customer Services. As well as holding senior finance roles, including that of the Statutory S151, she was responsible for other support services such as legal and assurance services, procurement and the transformation support team. She is also the finance lead on the Improvement and Assurance Panel for the London Borough of Croydon.
Past commissioners declarations of interest
Max Caller CBE - Lead Commissioner December 2021-March 2023
Ownership or occupation of land or property within the Borough: None
Ownership, shares, employment or other interest in any company business: Director of Max Caller Ltd, shares held via open-ended investment companies
Membership of any organisation, society or association (closed or not): National Trust, English Heritage, Friends of Tate, Friends of Royal Academy, Chartered Member of Institution of Civil Engineers
Relationship or close association with any Councillor or Executive Director: None
Any other interest: None
Do you undertake any work for another person or organisation? Yes

Description of Business, Employment or Appointment: Consultancy via Max Caller Ltd including investigations, mentoring and appraisals
Employer/Business Position Held/Person for Whom Work is to be undertaken: In the last 12 months Northumerland County Council, Merthyr Tydfil County Council, Thurrock Council
Times/Days/Period during which work will be undertaken: As required
Where will the work take place: On site or at home
Is the Employment paid or unpaid: Paid
Actual or proposed date of commencement of work: Intermittent

Date of Declaration: 04/01/2023
Date of Review: 04/01/2024
Margaret Lee - Finance Commissioner December 2021-March 2023
Ownership or occupation of land or property within the Borough: None
Ownership, shares, employment or other interest in any company business: None in Slough
Membership of any organisation, society or association (closed or not): Chartered Institute of Finance and Accountancy (CIPFA), Honorary member of Society of County treasurers
Relationship or close association with any Councillor or Executive Director: None
Any other interest: None
Do you undertake any work for another person or organisation? Yes

Description of Business, Employment or Appointment: London Borough of Croydon
Employer/Business Position Held/Person for Whom Work is to be undertaken: Finance lead on Best value improvement and assurance panel (appointed by Secretary of State DLUHC)
Times/Days/Period during which work will be undertaken: As required
Where will the work take place: London Borough of Croydon
Is the Employment paid or unpaid: Paid
Actual or proposed date of commencement of work: 18 January 2021

Date of Declaration: 04/01/2023
Date of Review: 04/01/2024