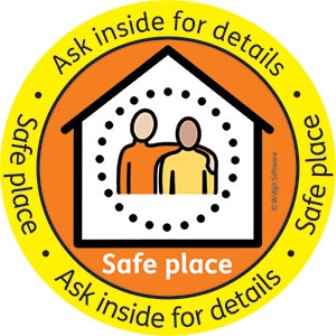 How it works
The Safe Places Scheme has been set up to help people who might feel vulnerable when they are out and about in Slough.
Businesses who have signed up to the scheme will put a Safe Places sticker in their window. This shows it is a place where a vulnerable person can go in an emergency and get help to call the police, a family member, carer or support worker.
The businesses will not make lots of calls, but will provide somewhere safe to wait until help and support arrives. It may be as simple as offering someone a place to sit and a glass of water. An emergency could be when the person is unwell, scared or lost.
A vulnerable person includes someone who:
is elderly
has a physical disability, including visual or hearing impairment
has a learning disability
has a mental health condition
has an illness or condition.